(Source: raciocinacomigo)
Traduza "Tumblr" do "inglês" para o "japonês"

Pegue a palavra que saiu do outro lado

Traduza-a do "japonês" para o "inglês"

Veja o que Tumblr significa 
(Source: kimitokoi)
Posted on Aug 14, 2011 at 11AM
True Blood SEASON 5 HAS OFFICIALLY BEEN ANNOUNCED! 12 all-new episodes will arrive summer 2012, only on HBO. A big thanks goes to YOU, Truebies. Excited? Let's hear it! 
i´m so happy!!!!!!!
can´t wait!!
Posted on Aug 9, 2011 at 1PM
Oh lord this pic means i´m getting old!!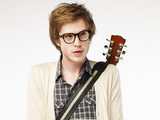 ok i can´t believe i´m gonna say this but, i´m happy for Cameron Mitchell in the last eps from The Glee Project, i´m gonna miss him, but, i´m also pround of that boy!!
go Cam u gonna rock this world!!